><FREE><
DOWNLOAD EBOOKS, AUDIOBOOKS FOR FREE FROM THE ANDERSEN CENTER POINT LIBRARY
Best-selling and classic titles available anytime, anywhere
The Center Point Library participates in BRIDGES: Iowa's eLibrary, offering eBooks and audiobooks available to download for free anytime, anywhere. Library card holders can check out and download digital media by visiting https://bridges.overdrive.com/bridges-centerpoint/content .
Library name members have access to more than 16,500 eBooks and 7,500 audiobooks. Many titles offer multiple copies for checkout, and users can request to be emailed or automatically check out items when they become available. Digital content is borrowed for a set period of time and titles automatically expire at the end of the lending period- there are no late fees!
If you live in Center Point, Urbana, Walker or in the Linn County area surrounding Center Point, call the library for your access code: (319) 849-1509.
This is a great place to start and find information on how to access from your favorite device.
https://help.overdrive.com/en-us/categories/getting-started.htm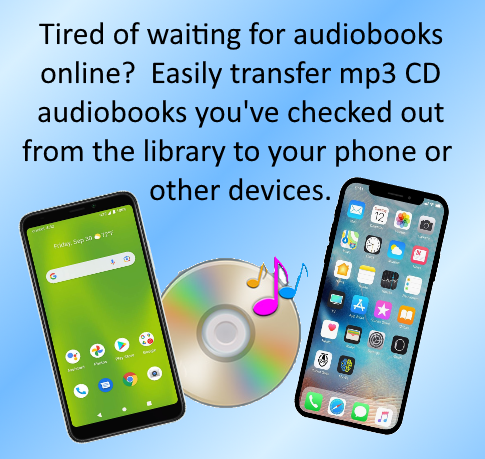 Start Here